For The One Family Movement
Support the ongoing efforts of The One Family Movement Team, and the work of anthropological scholar Jay Deva, to establish lasting World Peace and environmentally sustainable humanitarian societies for all people, worldwide. Donations support continuing research, publishing, videos, media, and other expenses to reach, unite, and organize humanity to achieve these goals. We work for you – and all members of our precious human family.
Humanity already possesses all of the knowledge, communications capabilities, technologies, and resources needed to establish World Peace and ethical societies of equality and abundance. Unfortunately, these assets are not being properly used by the corrupt and immoral elitists who control and manipulate our world. The One Family Plan is a clear and practical path to heal and dramatically improve our world.
It is up to us – the people of Our Worldwide Human Family – to unite and transform our world. In this way we can better our lives, and save our planet.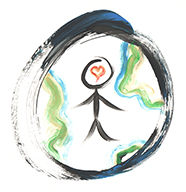 Donate Through GoFundMe